General Election: Tuesday, November 5th, 2019
Four positions are open, three Town Council seats and Mayor. All of these positions are four year terms.
Candidates that are running are:
For Mayor:
Frank Dickson
Donald (Donny) Connelly
For Town Council:
Charles F. Dukes
Gregory Oliver
Kenneth Hardee
Thomas W. (Tommy) Connelly
Voting:
Polls will be open from 7 AM to 7 PM. Polling places in Branchville include Branchville High School, 1349 Dorange Road (Branchville 1) and the Community Center, 7647 Freedom Road (Branchville 2).
You must vote at the correct polling place for your precinct. If you are unsure which precinct you live in, consult your voter registration card or the Orangeburg County voter registration office.
When you vote, you will be asked to show a photo ID: a driver's license, a DMV identification card, a voter registration card with photo, a federal military ID, or a U.S. passport. If you find this requirement impossible, click on the red image at the bottom of this web page for more information.
State Voter Registration Information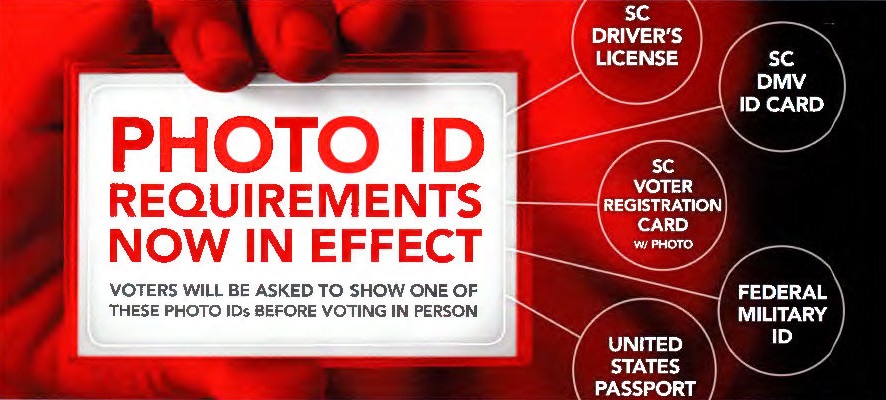 Click on the image above to read more about South Carolina's voter photo identification requirements (PDF).