New life for old depot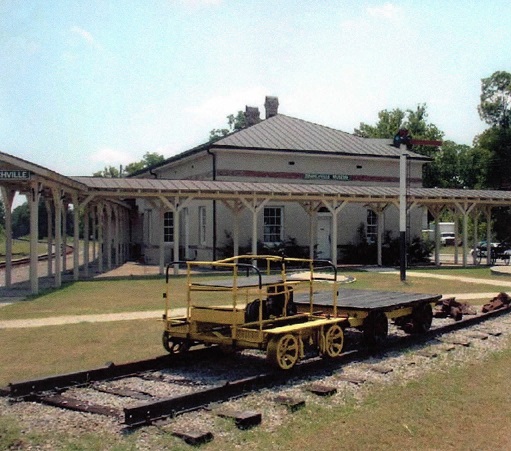 The Branchville Railroad Depot is listed on the National Register of Historic Places. Click here to read the application.
The front of the structure now houses a museum/shrine of railroad memorabilia, including a caboose. It is open by appointment and children are welcome. Informal tours are led by John Norris, a retired railroad company executive. Admission is free but donations toward the upkeep of the museum are appreciated. Call (803) 707-1788 for information.
The rear of the structure houses the Eatery at the Depot, which serves dinners on Thursday, Friday and Saturday evenings. Reservations are recommended but not required. Call (803) 274-8001 or (803) 515-4957 for information.
 Please visit the Railroad Museum's Website at www.BRRSC.org.
Note: The photo above shows the depot as it looked several years ago. Photo obtained from http://tsalmon.topcities.com/branch.htm