Slightly over 1,000 people call Branchville home. Town Council established the Town limits as a one-mile radius from a center point near the railroad depot.
Here are some facts from U.S. Census Bureau data for 2000 retrieved from Wikipedia.org:
Population: 1,083. (2010 population: 1,024.)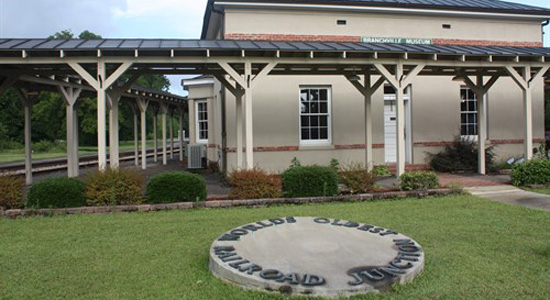 Households: 446. (27.8% included children under age 18). 41.7% were married couples living together, 16.6% had a female head of household with no husband present, and 37.9% were non-families as defined by the Census Bureau. 35.7% of all households were made up of individuals. 15.5% of all households were a person 65 or older living alone. The average household size was 2.39 and the average family size was 3.12. The median income for a household was $22,429 and the median income for a family was $34,625. Median means half made more and half made less; median is not an average.
Poverty: 17.5% of families and 20.7% of the population were below the poverty line, including 27.8% of those under 18 and 18.6% of those 65 and older.
Racial composition: 54.48% white, 43.12% black, 0.18% Native American, 0.09% Asian, 1.11% other races, 1.02% two or more races. Also, 1.39% of the population were Hispanic or Latino.
Just passing through
Thousands of people pass through Branchville each day.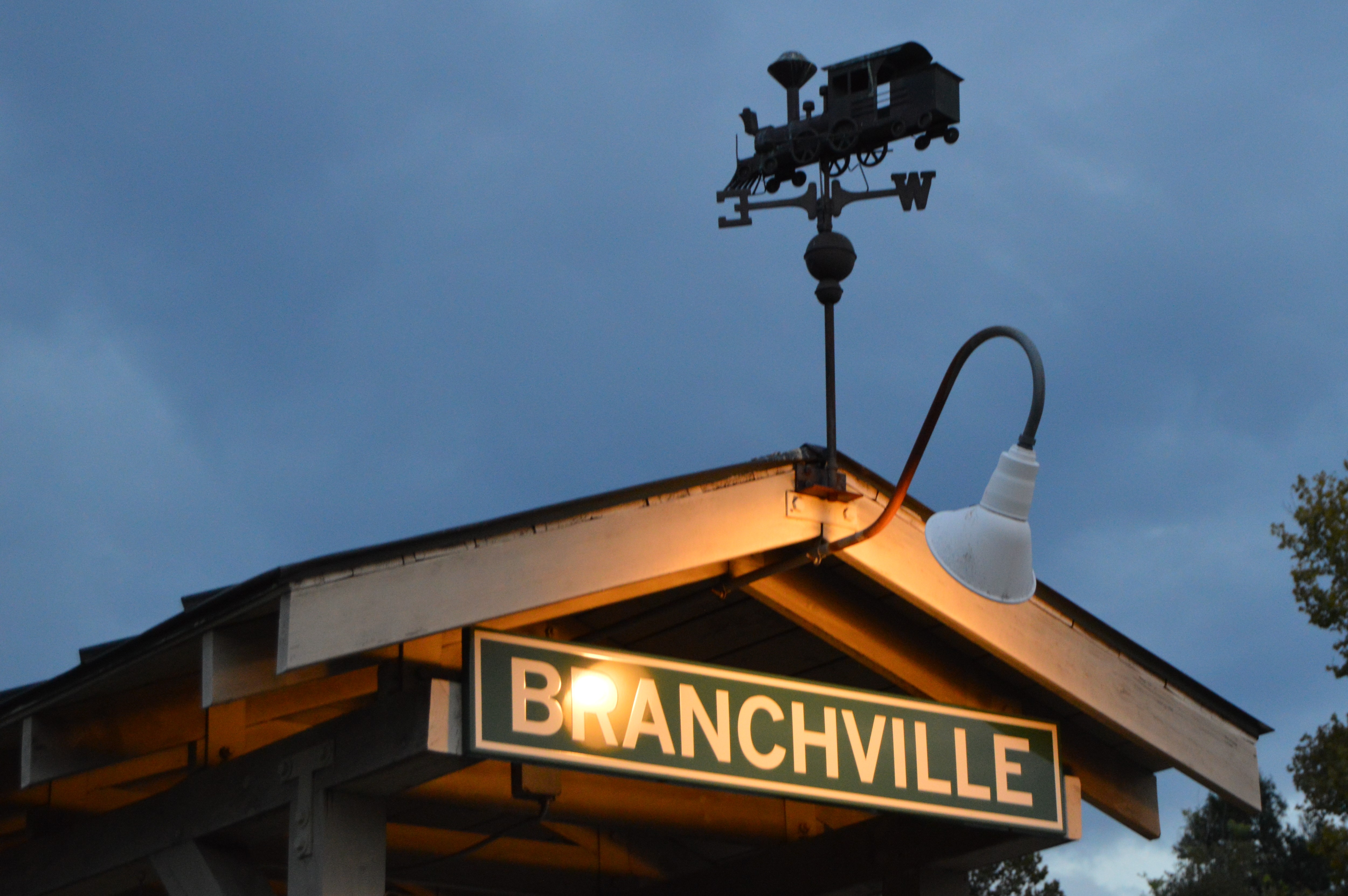 Branchville has been associated with travelers and commerce since its earliest years, when European colonists came here to trade with Native Americans. Then a railroad track was built through Branchville connecting Charleston and Hamburg, across the Savannah River from Augusta, Georgia. It was the world's longest railroad track at that time. The world's first railroad junction was built in Branchville and track was laid to Columbia. At the heyday of rail transportation, 16 trains stopped daily at Branchville.
Trains still travel through Branchville several times a day -- many haul South Carolina-built BMW vehicles to the Port of Charleston for shipment around the world.
As surface transportation shifted from rail to road, Branchville remained well positioned at the intersection of two U.S. highways that provide direct access to major cities including Columbia and Charleston, S.C.; Charlotte, N.C.; Augusta, Athens and Atlanta, Ga.; Birmingham, Ala.; and Memphis, Tenn.